WILDCLAW THEATRE PRESENTS
THE WORLD PREMIERE OF
Hell Followed With Her
Written by Bill Daniel
Directed by Josh Zagoren
Cast
Willow… Sophia Rosado
Cole… Ardarius Blakely
Glanton… George Zerante**
Denton… Gregory Madden**
Jonah… Ashley Yates
Jesse… Cat McKay
Haxton… Krista D'Agostino*
Toadvine… Polley Cooney
Sloat… Brittany Ellis
Bathcat… Kim Boler
Shelby… Nora King
Irish… Savanna Rae
Understudies
Cole/Denton/Sloat… Josh Razavi
Toadvine, Bathcat, Irish, & Glanton…  Paulina Strayer
Haxton… Terri Lynne Hudson
Production Team
Director… Josh Zagoren*
Playwright… Bill Daniel
Dramaturg… Jose T. Nateras**
Production Manager… Rose Hamill
Stage Manager… Roxie Kooi
Assistant Stage Manager… Martina Scofano
Assistant Director/Makeup & Gore… Norine McGrath*
Fight Director… Claire Yearman
Fight Captain… Polley Cooney
Props/Set Dressing/Prosthetics/Set Co-Design… Rachel Watson**
TD/Set Co-Design… Greg Williamson**
Carpenters…Tammer Boutros, PJ Lowe, Shay Roop, David Winn
Lighting Designer… Conchita Avitia
Costume Designer… Satoe Schechner
Sound Designer… Sebby Woldt
Casting Director… Adelina Feldman-Schultz
Show Art… Joel Maisonet and Jake Freund
Willow's song… Lyrics by Bill Daniel; Music by Diego Colón**
Featuring Original Music by… Garrett Beelow
* WildClaw Company Member
**WildClaw Artistic Associate
Setting
1870's Dodge, Texas
The Alhambra Saloon
PLAYWRIGHT'S NOTE
The "Western" is a genre I have long admired. And it's also a genre I can't recall ever seeing on the stage. I'm sure much of that has to do with the cinematic aspect of it all. Sweeping vistas and dynamic shootouts, with super close-ups of stare-downs that last the entire length of a piece of music. The horror subgenre of "zombies" is a trope that has been done to death (pun intended). Films, television, and comics have thrown zombies in anything and at everything. And four years ago, I decided to marry two complicated genres into one play, by trapping my cowboys in a wooden room surrounded by the threat of the undead.
It wasn't just for the fun of tackling two of my favorite pieces of art. I wanted to tell a bloody tale of revenge. A story about a female bounty hunter looking for justice in an unkind and dangerous world. A world that did not look kindly on a woman in a man's profession. A story of holding a grudge for so long, it could manifest into literal demons following behind you. And a story that could be performed by voices that didn't look like the playwright. My play, like the actual American West, isn't just white men riding high in the saddle, but a diverse group of folks from all walks of life, attempting to survive from the undead horde that has come for them.
I'm proud of the work that has been accomplished on this stage. A lot of voices and a lot of hands helped craft this play into what it is today, and I owe a deep debt of gratitude to a whole lot of people because of it. Much like Willow Parker herself, this play has been on a journey, and tonight it has found what it's been looking for.
–Bill Daniel
DRAMATURG'S NOTE
Genre functions in a very particular way. It allows artists to tell stories using a particular shorthand that plays on familiar tropes, circumstances, tones, and motifs. Genre allows audiences to experience new stories in a familiar context. Ultimately, so much of what stories do –the purpose of the stories we tell– is related to context. Whether a story is meant to share an experience, teach a lesson, or to instill fear; that story's goal is achieved by contextualizing characters within circumstances and sharing that information with a listener, who will then receive that information in context of their own experience. When it comes to genre, we find pleasure –or satisfaction rather– in how the expectations we have are fulfilled and exceeded in the context of a new story.
What makes Hell Followed With Her such an exciting project is the overlapping genres of Horror (specifically Zombie Horror) and Westerns which creates an exceedingly fun, fresh, overlap of familiar expectations. We know what we expect from a Zombie tale and from a Western, but how will those varied expectations be met in context of one another? My job as a dramturge was to provide as much information as I could about the world the playwright has created in relation to the world we as artists, storytellers, and audience members live in. We live in a world where Zombie stories have existed for centuries (yes, centuries). We live in a world where our cultural idea of The Western has been shaped by colonialism, nationalism, racism, the media, and the ways that history gets taught. When it came to this production in particular and issues of gender and race, it has been my privilege to compile information about how gender has played a part in theatrical performances across history and culture, as a performative act, as a theatrical illusion, as well as the realities of multiculturalism in the United States during the Post-Civil War Period, particularly in "The West," the realities of Black Cowboys, of Mexican lynchings, and the real world horrors that provide the backdrop –or context, if you will– for the story that we're telling.
That's a lot to lay on what is sure to be a thrilling, theatrical event full of saloon shoot-outs, zombie-gore, and much, much more; so I can't expect for all of that to come across for each and every patron who joins us down in Dodge, Texas nightly, but, as I've said, part of the fun for us genre fans tends to be waiting to see just how our expectations are not only met, but exceeded.
–Jose Nateras
Ardarius Blakely (Cole)
Georgia boy, born and raised, Ardarius is a graduate of Furman University's Theater Arts Program, Ardarius works as a professional actor, sword fighting instructor and carpenter. Ardarius is excited to be working with Wildclaw Theatre for the first time! He's worked at Theatre at Monmouth many times, favorite productions include: Peter and the Starcatcher, The Tempest, and King Lear. Chicago credits include: Romeo and Juliet (Theatro Vista), The Volunteer (Stage Left's Playwright Residency), A Rose for You (Jackalope Theatre festival). Represented by Actor's Talent Group. Happy to announce he is currently directing Topdog/Underdog at Beverly Arts Center.
Kim Boler (Bathcat)
Actor. Director. Survivor?
The odds are never in our favor are they? How many days will you last?  Do you have the confidence that you will survive? Do you have a weapon? Can you keep your wits?  Are you going to fight or are you going to run? How long before your lungs and legs give out? You can't run forever.  They will catch up eventually, so prepare yourself for your demise. My Jeff Award and theatrical credits won't help you.  They don't matter. The only thing that matters is survival.
Keep.  Moving.  
And don't forget to breathe.
Polley Cooney (Toadvine)
This is Polley's WildClaw debut and what a great ride it's been. Some of their favorite credits include Midsummer Nights Dream (Moth/ Demetrius Understudy) at First Folio Theatre, Comedy of Errors at Shakespeare All-Stars (Dromio of Syracuse), Robin Hood at Adventure Stage Childrens Theatre (Ensemble/Understudy), and Treasure Island at the Oklahoma Childrens Theatre. Polley is an Advanced Actor Combatant with the Fight Directors of Canada. Some of their recent Violence Design credits included Henry V at First Folio, Wendigo at Three Brothers Theatre, and various high schools in the surrounding Chicago land area. Enjoy the show. Slainte!
Krista D'Agostino (Haxton)
Krista is an actor, educator, director and makeup artist. With WildClaw she has been seen in Jennifer Rumberger's Night in Alachua County, Scott T. Barsotti's The Revenants, and numerous Deathscribes. Krista is the voice of Hazel Gibbons for HartLife NFP's podcast Unwell: A Midwestern Gothic Mystery and Professor Wolf for Encyclopedia Britannica's Guardians Of History. She is also the Artistic Producer of Mudlark Theater, a youth theater in Evanston. Krista enjoys all things horror, teaching youth, being from Boston, being a zombie, orange cats, and being married to John Taflan.
Brittany Ellis (Sloat)
Brittany has been working in Chicago as an actor-combatant, musician, puppeteer, producer, writer, director, and collaborator for 10 years. She has proudly worked with the amazing people at Adventure Stage Chicago, The Factory Theater, Red Theater-Chicago, various Fight Nights produced by Nothing Special Productions, The Right Brain Project, and Artistically Directed Wayward Productions. She is thrilled to add Wildclaw to that list. Brittany is also extremely passionate about animal rights and encourages you to check out the many no-kill animal shelters in the city including The Catcade. Enjoy the spooks!
Terri Lynne Hudson (Haxton Understudy)
Terri is an actor, interdisciplinary performance artist and disability access activist. She has most recently appeared in Stage Left Theatre's reading/workshop of The Volunteer and Pop Magic/Global Hive Laboratories' Medusa. This is her first time understudying and her first time working with Wildclaw.
Nora King (Shelby)
Nora's recent theater credits include; Pussy Riot (Red Tape Theatre Co), Round Heads and Pointed Heads (Red Tape Theatre Co), Thirteen's Spring and Metamorphosis (Moving Art Collective-Hollywood Fringe Festival), Cem (UCLA Artist Residency/REDCAT), Cloud 9 (Moving Art Collective, festivals in the Czech Republic and Belgium). She also travels the Midwest with Imagination Theater, Greatworks Theatre, and Erasing the Distance. She has studied with the Second City Conservatory and iO Chicago. If you spend time watching cartoons, you may have heard her voice telling you to buy cute dolls, each sold separately. Nora received her BFA in Acting from California Institute of the Arts (CalArts). She is stoked to be performing alongside this talented cast! Check out more info at noraking.net.
Gregory Madden (Denton)
Gregory is horrendously honored to be making a second appearance with WildClaw Theater. He has been acting, writing, and directing in the industry for 10 years. His specialties have ranged from fight choreography, to sketch comedy, to puppeteering, to rapping, and more. Other Chicago credits include: Failure to Hallucinate (Second City), Future Echoes (Wildclaw Theater), Grandma D's Puppet Play-date (Pride Arts Center), and Midnight Cowboy (Lifeline Theater).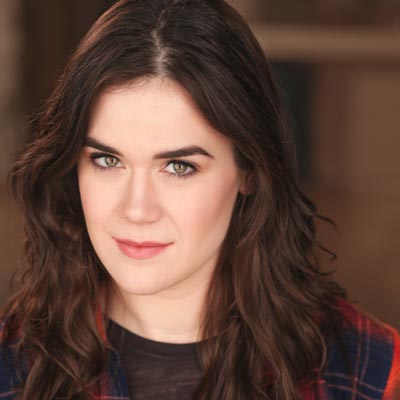 Cat McKay (Jesse)
Cat is a playwright-actor whose favorite roles include Diana Barry in Anne and Diana Were Totally Doing It (FemSlash Fest, Otherworld Theater), Bella in Valkyries: Badasses on Bikes (dir. Maggie Spanuello), and Sophie Wentworth in the Austen-inspired webseries "Rational Creatures," now streaming on YouTube. Cat is the winner of Babes With Blades' Joining Sword and Pen competition for 2019 and the Margaret Martin Award. Her play Plaid As Hell will receive a full production as part of the Babes' 2020-2021 season. With infinite thanks to her spouse Dan, who never sees her. Happy seven months of marriage, love!
Savanna Rae (Irish)
Savanna is a Chicago based actor, playwright, and solo performer. Recent credits include Short Shakes! Macbeth (Chicago Shakespeare Theater), Julius Caesar (Back Room Shakespeare Project), columbinus (Random Acts), and Chicago Fire. Her solo show, Daughters of Ire, is a feminist retelling of Irish myth. Nominated Best New Work of 2015 by Broadway World Chicago, Daughters continues to tour (www.daughtersofire.com). Savanna is also involved with Na Gaeil Chicago, an organization dedicated to the Irish language. Savanna is represented by Shirley Hamilton Talent.
Josh Razavi (Cole/Denton/Sloat Understudy)
Josh is thrilled to be working on his first production with Wildclaw Theatre. A resident of Chicago for 9 years now (by way of IN and MO), he has trained and performed with The Second City, iO, and ComedySportz . He was last seen onstage understudying the Factory Theater's PROPHET$, and can be seen next in Silk Road's My Dear Hussein. TV Credits: Empire, Chicago Fire, Chicago Justice. A big shout out to the cast and crew, thanks for letting me ride along! Proud member of SAG-AFTRA. Represented by Stewart Talent.  @JoshRzv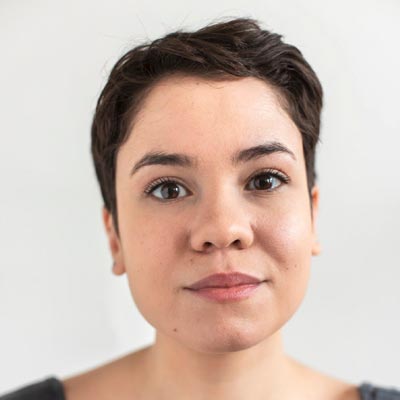 Sophia Rosado (Willow)
Sophia is incredibly excited to be working with WildClaw for the first time. Some of her favorite credits include, Melantho in The Penelopiad, Olivia in 26 Miles, and Zoe in HarderFasterHarderFaster.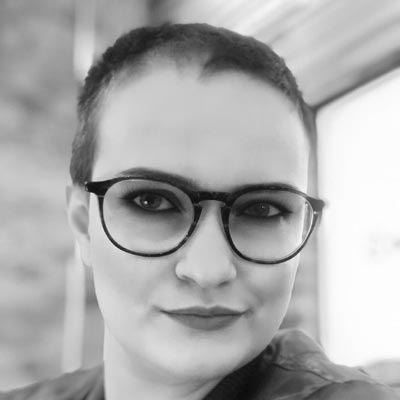 Paulina Strayer (Toadvine, Bathcat, Irish, & Glanton Understudy)
Paulina is an artist, cosplayer, director, and veterinary assistant. Paulina grew up in Wyoming where she co-founded the performance art group Theatre Brut. She now lives in Chicago where she has continued her art. Paulina's Directing projects include: Violence and Son (Gary Owen), Sequence (Arun Lakra), Women in Love (Mark Ravenhill). Paulina is a featured fan artist on the Dungeons and Dragons streaming show Critical Role. In her free time, Paulina enjoys petting dogs and sipping tea.
Ashley Yates (Jonah)
Ashley is jazzed to be working with WildClaw for the first time. Recently she has had the pleasure of working with Babes With Blades in Women of 4G and Factory Theater in Prophet$. Ashley is also a Factory Theater Ensemble Member and is represented by Chicago Talent Network. She isn't sure where her love of horror and gore comes from, but she would like to thank her parents for letting her rent movies from the Horror section even though they hated it.
George Zerante (Glanton)
George is extremely proud to be working with WildClaw for the first time. Since graduating from Illinois State University, he has acted on stage and on camera all over the greatest city in the galaxy, Chicago. George is immensely grateful to Josh, Adelina, Roxie, this stellar cast, this phenomenal crew, and all of WildClaw for this opportunity. Big love to his wife Carolyn and his doggo Denzel Washington.
Conchita Avitia (Lighting Designer) is a freelance Lighting Designer based in Chicago; she holds her BA in Theatre Design from Columbia College Chicago. Recent design credits are with Water People Theatre (The Delicate Tears of the Waning Moon), Broken Nose Theatre (Language Rooms) and Infinity Arts Academy (Les Misérables, A Midsummer Night's Dream). When she isn't designing, she is either serving as an M.E. or ALD throughout the city: Recent Master Electrician credits are with Remy Bumppo (Howards End), and The Gift Theatre (WOLF PLAY, Doubt: A Parable). Recent Assistant Lighting Designer credits are with Court Theatre (For Colored Girls), and Mercury Theatre (Little Shop of Horrors). For production photos and updates visit www.avitialighting.com.
Bill Daniel (Playwright) is an actor/playwright from Chicago. As a playwright, he has written for WildClaw's Deathscribe (Cavities), E.D.G.E. Theatre (Holmes vs. Holmes, What's All This Then, La Mousquetaire, Through Black Glass), Illinois State University's Freestage Festival (The Glass Man, Pingree Road), The Living Canvas (Rain), Nothing Special Productions (Manhunt: The Great Waldo Search), Woodstock's TownSquare Players (Sitting at the Kid's Table), Hobo Junction (The Great Sloppy Joe Extermination, Steeping the Tea) and Wayward Productions (Frock Club).
Adelina Feldman-Schultz (Casting Director)
Rose Hamill (Production Manager) is a freelance stage and production manager who has worked with multiple Chicago storefront theatres. She serves as the Managing Director of Broken Nose Theatre, where she has either stage or production managed their productions of At the Table, Kingdom, Plainclothes, Girl in the Red Corner, and the upcoming PEG. Rose has also worked with The New Colony (PUNK), Babes with Blades Theatre Company (The Good Fight), The Factory Theater (The Adventures of Spirit Force Five) and Firebrand Theatre (Queen of the Mist, Always…Patsy Cline) among others. This is her first production with Wildclaw Theatre and she's excited to be here. Rose is a member of the United States Institute of Technical Theater and the Stage Managers' Association.
Roxie Kooi (Stage Manager) is delighted to make Wildclaw's acquaintance, and to dive deep into the realm of horror with them.  Chicago credits include The Killer, Naked (Trap Door Theatre), No Home for Bees, Shake Teeth Shake, Little Women, Outside Agitators (20% Theatre Company), The Passion of Boudicca (We Three Plays), Steampunk Christmas Carol, MacSith (EDGE Theatre), iN/fLUX, Whatever, Push Button Murder (the side project), The Late Henry Moss, Les Parents Terrible (The Artistic Home), This Is War (Signal Ensemble), and The Timey Wimey Fantastic Brilliant Extravaganza (Geronimo!) (Right Brain Project).  In conclusion, hjönk hjönk!
Norine McGrath (Assistant Director/Makeup & Gore) has worked in Chicago for 13 years, including 9 years with City Lit, before finding a spooky and loving home in the horror scape that is WildClaw. In addition to being the in-house Blood Guy and designing gore effects, Norine worked on The Revenants and Motel 666 as the ASM, assistant directed for Elly Green on The Woman in Black, and directed last year's premiere of Future Echoes. They have directed several live radio plays for Wildclaw, and you may have seen them singing with the Deathscribe Orchestra for the last few years. Norine is excited to make this their bloodiest play yet, and wants to thank Rachel and Krista for being the best co-conspirators ever.
Jose Nateras (Dramaturg) is a Chicago based Actor & Writer and Director. Recent acting credits include: First Love is the Revolution (Steep Theatre), Fulfillment Center (A Red Orchid Theatre), Frankenstein (Remy Bumppo), and many others. He's appeared on NBC's Chicago Fire and Chicago P.D., Fox's Proven Innocent, Utopia on Amazon Prime, and elsewhere. A graduate of  Loyola University Chicago, Jose has his MFA in Writing from The School of the Art Institute of Chicago (SAIC), and is also a novelist, adjunct professor, teaching artist, and playwright. A former resident playwright with ALTA Chicago's 'El Semillero', he's written a number of shorts, pilots, and full length screenplays, and is a contributor for The A.V. Club and elsewhere. Jose is represented by Gray Talent Group.
Martina Scofano (Asst. Stage Manager) is currently a Theatre Design, Production, and Technology student at UIC. They're excited and grateful to work with such a great group of undead outlaws! Some of the other shows they've had the privilege of working on were Insurrection with Stage Left, An Octoroon with Definition Theatre Co., and parts of Queen of the Mist with Firebrand and The View Upstairs with Circle Theatre. Last but never least, they'd like to express their gratitude toward the entire amazing team at WildClaw, and to their parents out in San Diego, whom they love very very much!
Satoe Schechner (Costume Designer) is happy to work with WilClaw Theatre for the first time. Her recent costume design credit includes Pakalolo Sweet by Nothing Without a Company and Antigone by Elgin Community College. Also, she credited as an assistant costume designer with Chicago Children's Theatre, Theatre at the Center, Jackalope Theatre, Steep Theatre, Sideshow Theatre, and 16th Street Theatre.
Rachel Watson (Props/Set Dressing/Prosthetics/Set Co-Design)
Greg Williamson (TD/ Set Co-Design) This is Greg's third show as Technical Director for Wildclaw Theatre. New to the Chicago theatre scene, he has made a solid reputation for his creative builds, set safety, and problem-solving. He is a new company member of Wildclaw Theatre, a master carpenter with Drury Lane Theatre, and most recently became the Technical Supervisor for the Den Theatre. Hell Followed with Her has been a passion project for him and it shows!
Sebby Woldt (Sound Designer) is happy to be doing his first show for WildClaw. Sebby has designed over sixty productions in the Chicagoland area. He graduated from the theatre school at DePaul University with a BFA in Theatre Sound in 2016 and has been nominated for for two Broadway World Awards for Sound Design. Woldtsound.com
Claire Yearman (Fight Director) is excited to be working with WildClaw Theatre. She works as an actor, fight director & intimacy choreographer. She's a Certified Teacher with the Society of American Fight Directors and a member of Intimacy Directors International. She has an MFA in Acting from Western Illinois University and is a company member with Interrobang Theatre Project. Some theatres she's worked with include: Aston Rep, Interrobang Theatre Project, Buffalo Theatre Ensemble, Williams Street Rep, Oil Lamp Theatre, and Red Tape Theatre.
Josh Zagoren (Director) hails from Iowa, graduated from Emerson College in Boston and has been a writer/actor in Chicago since 2006. He's been in four WildClaw productions (Legion, Carmilla, The Shadow Over Innsmouth and the 2015 remount of The Revenants) as well as hosting our annual Deathscribe. Outside of the nightmares, he's worked with Steppenwolf, Babes with Blades, Factory Theatre and the Interrobang Theatre Project and is a featured performer in the Live-Lit and Storytelling scene in the city, performing with Write Club, You're Being Ridiculous and Story Club Chicago. On the sly, he performs every Saturday as Chad the Bird of The Paper Machete at Chicago's Historic Green Mill Lounge.
Special Thanks
Special thanks to Bonnie "Bones" White, Julia Skeggs & Skeggs Casting, Tracy McGrath, Kate Lass, and Jeremiah Barr
Thanks to Lauren Leigh Demerath, Jennifer Betancourt and Maisonet Photography for our fantastic teaser poster!
Special thanks to the Den Theatre for the use of their vintage materials and build space. We couldn't have done it without them! This set was accomplished by salvaging previously use materials from multiple theatre productions over the past year. Over 80% of the lumber was discarded from previous sets. And a solid plan to recycle this set is in place for November.
Special thanks to the musician collective The Eternal Dreamers for use of their cover of Noche Serena during a scene in Act 2. They have graciously offered to donate a portion of the profit from sales and streams of that single through the end of 2019 to WildClaw. We thank them for their generosity.
WildClaw Thanks Our Generous Sponsors
Support WildClaw
You've heard this before, but ticket sales alone only cover a small portion of a theatre company's operating budget. We rely on support from our friends and patrons in order to keep the blood flowing. WildClaw Theatre is a 501(c)(3) not-for-profit organization, so your donation is tax-deductible. Contact WildClaw Managing Director Clark Bender for more information on how you can help bring another season of horror to the stage. Or click below and donate now with your credit or debit card. You can make a one-time or ongoing donation through PayPal.